For Saint Valentine's day I've thought about a cute object for home but with some love inside!
First, let's get a picture to cut, we can also print one by ourselves.
(remember, before printing, to check the dimensions keeping in mind how big we want to do it)
Materials
Scissors
Picture or printed picture
Magnets
polymer clay
This project has 2 variants, you can use the magnets that you can buy at the shop (or reuse those that you have at home) or the magnetic sheets, surely harder to find (I've used the magnets that come with the yogurts!!)
Directions
with the polymer clay let's make an oval (or any shape you want) trying not to make it too thin and of the size of the picture you want to use.
let's put our picture on the clay's shape, trying to center it well.
with a tooth stick let's mark the shape of the picture, avoiding to press too much.
with the clay of a different color, let's make a big snake, put it around the shape and press it well. That will be our frame. Let's try if the picture fits exactly inside.
Take out the picture you put, using a tooth stick trick up the frame as you like.
Once the frame is decorated, turn it and press the magnet in the middle. Let's put it in the oven (110° Celsius) for 20 minutes.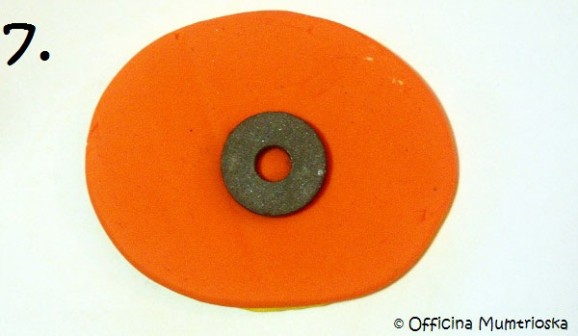 Take it out from the oven, let's leave it to cool without touching it, so that the clay can become totally hard.
When it's cold take the picture, put it in the middle and with the hot glue stick it slowly.
Make some small decoration to stick on the frame, I've made flowers and hearts, then put them in the oven until they become hard, it won't take long at all.
Let's put the decorations with the hot glue and Saint Valentine's frame is ready!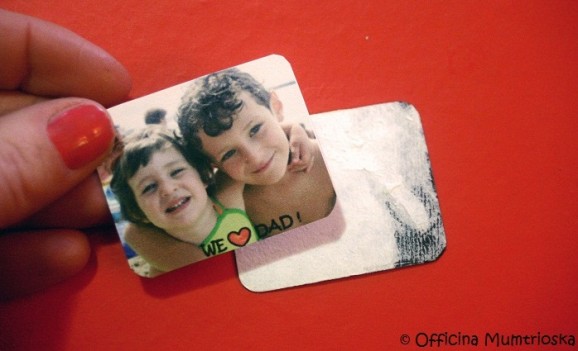 The variant with the magnetic sheet is much quicker: glue the picture on the sheet (or the yogurts magnets) and put any clay decorations you like.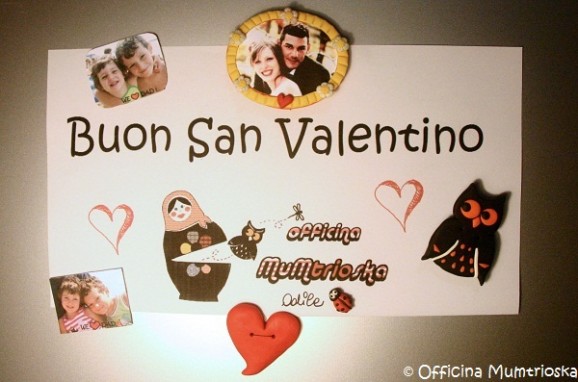 i wish you an happy Saint Valentine's day!
About the Author
Odile di officina mumtrioska
I was born in a family of artists and musicians, I've breathed art since I was born and I've caught every emotion I was surrounded with since my childhood.
Careful and curious, I've absorbed every detail of the things that were created at home, and I've made a treasure of every hint.
I draw, paint, sew, create and I like doing new things also with recycled material, I always have a thousand different projects all over my house!
Nowadays I'm trying to make my dreams come true collaborating with my friend and colleague Francesca to our blog: Officina Mumtrioska.
We do hope that our skills, passion and our mascots (an owl and a dragonfly) will help us with this ambitious task!
BLOG: www.mumtrioska.blogspot.com
SHOP: http://www.etsy.com/shop/OfficinaMumtrioska
PAGINA FACEBOOK: http://www.facebook.com/pages/Officina-Mumtrioska/199692280104140